Lonavala where nature's beauty meets adventure in the western ghats of maharashtra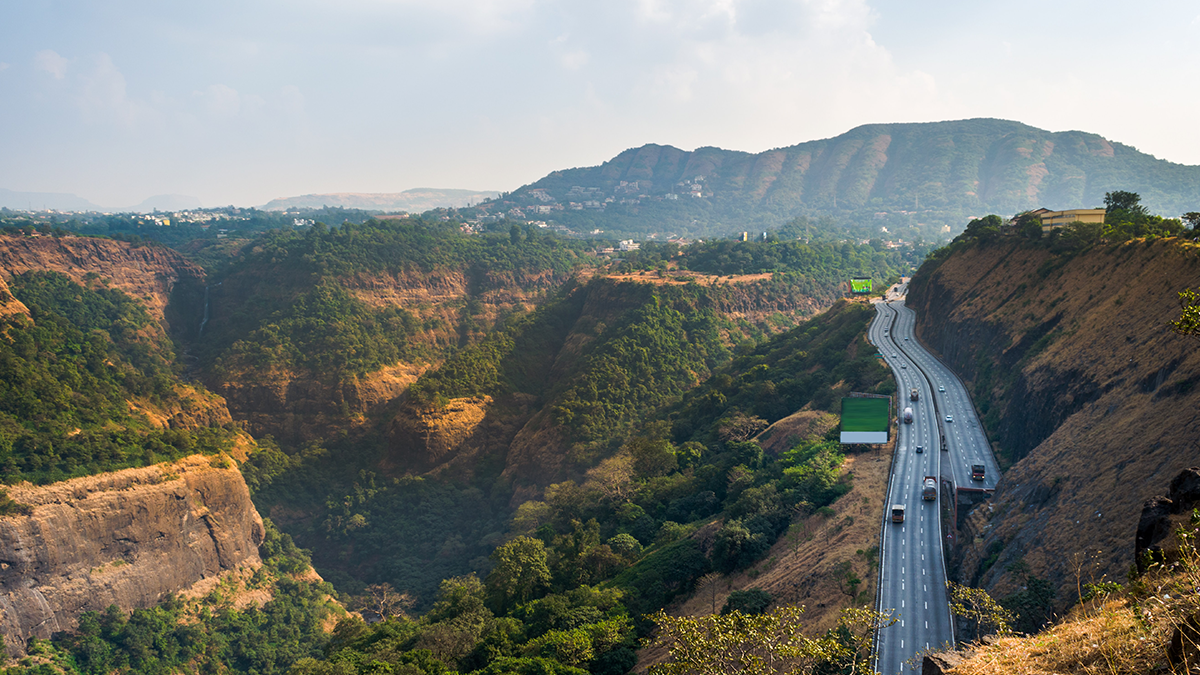 Lonavala is the most visited hill station in Maharashtra, situated in the Sahyadri scope of the Western Ghats near Pune and Mumbai. With bunches of waterfalls, lakes, and hills around, it is a famous objective for setting up camp, trekking, and other experience sports it can be a powerpack nature tour, especially during the monsoon. Lonavala is one of the twin hill stations - Lonavala and Khandala (these two can be effortlessly visited together) situated at a rise of 624 m above ocean level. There are a number of places to visit in Lonavala such as Bhaja caves, Bushi dam, Karla caves, Rajmachi stronghold, and Ryewood lake, among others. Lonavala is additionally famous for the trips like the Andharban journey that beginnings in a town called Pimpri and closes in Bhira. You should surely try their hard candy chikki.
How to reach
Mumbai and Pune are the nearest places to reach Lonavala. Travellers can either take a taxi or can go for trains which run on regular intervals from Mumbai and Pune to Lonavala and vice-versa.
Download Yatri the official Mumbai local train app
Best Time to visit.
The best time to visit Lonavala is from December to February. The normal temperature during this time goes from 12 degrees Celsius to 29 degrees Celsius making the weather conditions ideal for touring. One should visit Lonavala during the monsoon for beautiful weather and experience greenery all around.
Attraction
Tiger's Leap
Tiger's Leap, a viewpoint situated around 8 km away from Lonavala, lies on the Bhooshi dam or INS Shivaji route and is a significant spot for tourists. It is a clifftop with a sheer drop of the north of 650 m, offering a complete view on the hills and the Western Ghats. It is well known for the staggering dawn and dusk view, particularly on a crisp morning.
Time Required to Rome: 1-2 hrs
Entry Fee: Free
Distance from Pune: 87 km
Route: Pune to Lonavla via the old Pune Mumbai road
Best time to visit: Monsoons
Tips: A small waterfall flows near Tiger's Leap which can be seen during the monsoon.
Rajmachi
Rajmachi is a little town arranged in the Sahyadri mountain scope of the Konkan area of Maharashtra. Rajmachi is famous for the historical fortress which has two fortified peaks - Shrivardhan and Manaranjan fortifications, situated almost two well-known slopes of Lonavala and Khandala. The fort of Rajmachi is well known among trekkers and adventure lovers. The straightforward and obviously stamped trail on both ways makes Rajmachi an extremely famous fledgling journey.
Best Time: June to September
Time required to reach: 3-4 hours from Pune/Lonavala
Imagicaa
Adlabs Imagicaa, which opened in April 2013, is one of the most famous amusement stops that is regularly alluded to as a one-stop recreation center. It is divided into three parts Theme Park, Water Park and Snow Park.
Timings: 11:00 AM - 9:00 PM, Rides and attractions open till 8:00 PM, open all days
Time Required to spend: Whole day
Imagicaa Tickets: Theme Park Ticket Prices
Weekdays
Adult: INR 1299 per head
Child: INR 1099 per head
Senior Citizen: INR 699 per head
College Student: INR 1149 per head
Weekend
Adult: INR 1499 per head
Child: INR 1299 per head
Senior Citizen: INR 999 per head
College Student: INR 1349 per head
Water Park Ticket Prices
Weekdays
Adult: INR 899 per head
Child: INR 799 per head
Sr. Citizen: INR 599 per head
Weekend
Adult: INR 999 per head
Child: INR 799 per head
Sr. Citizen: INR 599 per head
Snow Park Ticket Prices: INR 399 per head.
Aamby Valley
Aamby Valley is a lovely township about 24 kilometers from Lonavala, in the district of Pune in Maharashtra, India. It has been created by Sahara India Parivar. At Aamby Valley, one can enjoy different activities during their visit to the township. They can explore the greenery around by foot or go on a long drive through the picturesque location. With three enormous artificial lakes in the vicinity and lush green forests around, water sports and adventure/ recreational sports are regularly arranged. The best opportunity to visit Aamby Valley is between October and March.
Bhaja Caves
The Bhaja caves are a gathering of 22 stone-cut Buddhist caves, situated close to Pune. Visited generally alongside the Karla Caves, these caves are accepted to have existed since the second century BC. The Bhaja Caves house a gathering of 14 magnificent stupas which are the treasure of the occupant priests who kicked the bucket at Bhaja. Five of these stupas should be visible external the antiquated caves while nine are outside showing an engraving with the name of three priests - Ampinika, Dhammagiri, and Sangha. These stupas have been etched complicatedly showing the name of the priests alongside their titles.
Dated November 14, 2022