Timeless marvels exploring the ajanta and ellora caves of maharashtra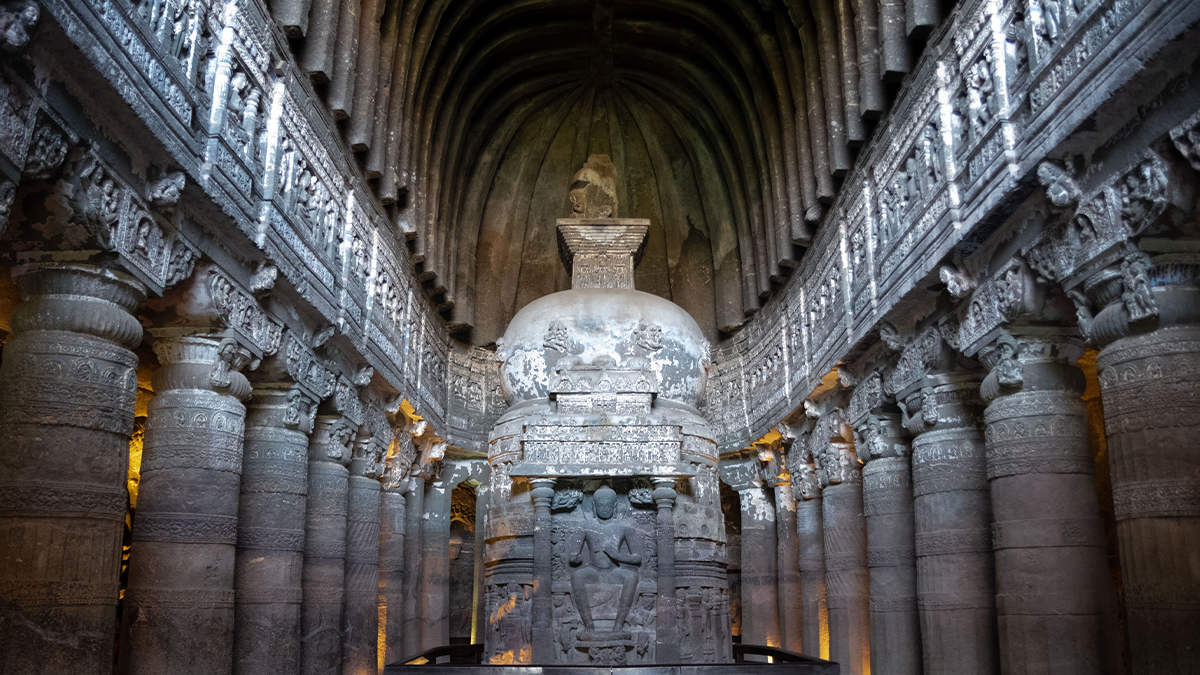 About:
The Ajanta and Ellora caves, situated near Aurangabad in Maharashtra, India, are remarkable examples of ancient rock-cut structures. These caves showcase intricate sculptures, paintings, and frescoes, representing a fusion of Buddhist, Hindu, and Jain art. The Ellora Caves were constructed between the 6th and 11th centuries AD, while the Ajanta Caves date back to the 2nd to 6th centuries AD.


Designated as UNESCO World Heritage Sites, these caves are highly sought after by global travelers. The Ajanta Caves, approximately 99 km north of Aurangabad, primarily consist of Buddhist sites that were used as retreats for Buddhist monks. In contrast, the Ellora Caves, located just 15 km west of Aurangabad, boast a diverse array of Hindu, Jain, and Buddhist structures. These intricately hand-carved caves were commissioned and funded by Indian rulers of their respective eras, often hidden by dense forests.


Of particular renown within the Ajanta and Ellora Caves is the Kailash Temple, a monumental monolithic structure that stands as a testament to the architectural prowess of the time. These rock-hewn caves adorned with intricate carvings serve as exceptional examples of ancient Indian architectural and sculptural achievements.
How to reach:
Ajanta and Ellora caves are around 100 kilometers apart. Jalgaon Airport, located 50 kilometers from Ajanta Caves, provides flights from Mumbai and Ahmedabad. Aurangabad's neighboring city is Ellora Caves. It is around 100 kilometers away from Ajanta and 30 kilometers away from Ellora. Aurangabad Airport is India's best-connected airport, with flights from major cities all around the nation. The two railway junctions in India that are well-connected to all cities are Jalgaon and Aurangabad. Many private and government buses run from Maharashtra's major cities and neighboring areas.
 Download Yatri the official Mumbai local train app
Best time to visit:
Ajanta and Ellora Caves are best visited between June and March. Getting about and exploring the tunnels becomes more challenging during the warmer months of April and May. Winters and monsoons are ideal since the climate is mild from October to March and June to September, making it the greatest time to visit the caves. Avoid summer if you don't want the sun to bother you while you're out exploring. The scorching heat of April and May makes visiting difficult.
Dated August 16, 2023