Discover All Railway Station Facilities in Mumbai Through The Yatri App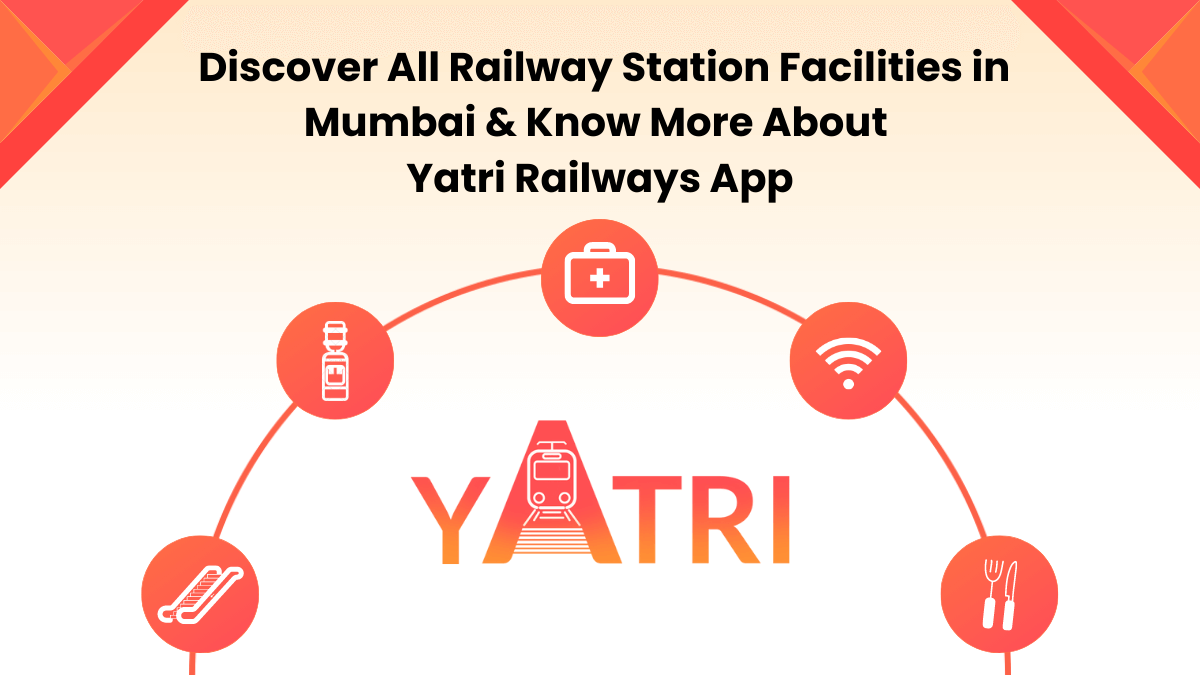 Mumbai is a very popular destination for tourists, businessmen, students, and many more passengers. Millions pass through the city and many of them go through the train. If you're one of them and going to Mumbai or passing by, you might want to be aware of these facilities that are at your disposal in Mumbai railway stations.
These are really convenient facilities and services offered at the station that will make your travel seamless. To make this journey even easier you can use tools such as the Yatri App who provide great services that take a lot of work off your hands. Here's everything you need to know about the services you can avail of at Mumbai railways station.
Step On Escalators
No doubt, life is pretty fast in Mumbai. With the hard-working enthusiasm of Mumbaikars, the Mumbai Local trains do care for their people by having escalators in the station. The Yatri App will help you find the way to your short relaxation breaks.
Get A Sip Of Chilled Water
The water coolers have always been a rescue for the travellers in Mumbai. But if you are new to Mumbai Local or have been travelling to a different place in Mumbai, then Yatri App is at your service. It will help you discover the water coolers around the Mumbai local train platforms while commuting through Mumbai Locals.
On-Time First Aid
People in Mumbai are often in a rush and tend to hurt themselves unintentionally while commuting or travelling. Hence, the First Aid being handy on every platform in Mumbai Local trains can entail quick action by further helping the needy on time.
Connect To Wi-Fi
Wi-Fi has been a basic necessity these days for everyone out there. However, to let people travel with their comfort, the Mumbai local train platform serves its commuters with quick access to Wi-Fi.
All platforms are connected by over bridges
Mumbai railway station is massive and is divided into many blocks and platforms which can be very confusing. But the over bridges are very accessible and provide clear signs at a glance that lead you to your proper destination. They make navigation extremely easy.
Food and recreation inside the station
If you're unable to bring your own food, the railway stations in Mumbai have access to plenty of licensed restaurants that operate within the station. They offer food from all over India and are very hygienic. In addition to food, you can also find a lot of stalls offering books, clothes, and many other designer items to satisfy your shopping needs.
Your travel is not just limited to the railway stations, but a lot of planning usually goes into trips. This is where Yatri apps come in. This app supported by the central railway system has a large database with information about all the trains and their schedules. You can also use it to track these trains in real-time to see whether they're running late.
It also has options to help you navigate the city allowing the user to order cabs or food at reasonable prices. This is a must-have app for anyone willing to travel conveniently and would make a wonderful pocket companion.
Dated August 8, 2023