Panchgani where hills embrace dawn and dusk in maharashtra's beauty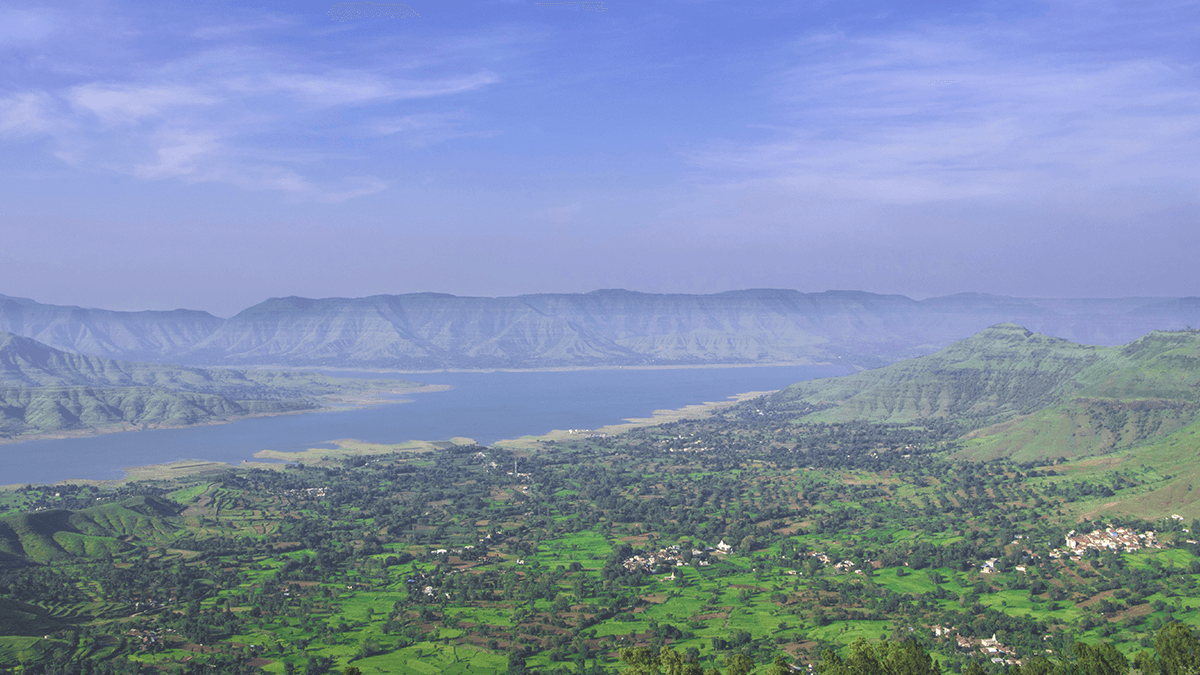 The name was driven from the five hills surrounding, Panchgani a well-known hill station close to Mahabaleshwar in Maharashtra, renowned for its different dusk and dawn focuses and beautiful valley view. Situated at a height of 1,334 mts, Panchgani is otherwise called Panchgani as the five hills from the Sahyadri mountain ranges offer Panchgani its name. The picturesque backdrop of hills on one side and coastal plains on the other makes for an amazing view. In the British time, the spot was treated as a late spring resort and henceforth numerous frontier-period foundations should be visible here. Mahabaleshwar resembles a twin city to Panchgani. Other than the verdant green valleys, and alleviating climate, the red, delicious strawberries are a significant fascination of Panchgani. Appropriately known as the 'Strawberry Garden of India', the homesteads of Panchgani are loaded with charming perspectives on delectable berries, particularly during February and March.
Download Yatri the official Mumbai local train app
How to reach
Panchgani is associated with all parts of India through air, rail, and street. The closest air terminal and rail route station to Panchgani is situated in Pune, around 100 km away. This is the most advantageous choice for those going from outside Maharashtra. State transport transports employ routinely among Panchgani and close-by urban areas like Mumbai, Pune, Nagpur, and so forth interfacing it to all urban areas inside Maharashtra.
Best Time to visit
July to  September
September to April
Attraction
Kaas Plateau
Announced as the UNESCO World Natural Heritage destination of India in 2012, Kaas Plateau in Panchgani are a mysterious spot with scenes with lakes, blossoms, and butterflies all over. Kaas Plateau is a biodiversity area of interest arranged at a powerful height of 1200 meters and is a significant biodiversity area of interest inferable from the numerous assortments of endemic blossoms and butterflies that are seen here.                                                                                        The months starting from August to October witness the Kaas Valley changing into a blossoming delight of endemic blossoms like Anjani, Paner, Sonki, Kondal, Deepkadee, and Kaasa. The sheer variety of shadings, shapes, and sizes is an awesome amazing sight and makes Kaas Valley a certain hit among researchers, naturalists, and experience sweethearts the same. The many blooms of the valley stand as a conspicuous difference from the sky blue of the sky with various fragile butterflies rippling their direction through this multicolored labyrinth.
Best Time To Visit Kaas Plateau:
Kate's Point
Kate's Point is a famous viewpoint in Maharashtra, located around 15 km outside Panchgani, on the way to Mahabaleshwar. The huge rock overlooking the Krishna valley is often thronged by tourists. The point gives a great view of the valley and waters of Dhom Dam and Balakwadi. Kate's Point is named after the British Governor Sir Malcolm's daughter. Kate's Point is the most picturesque point of Mahabaleshwar and Panchgani and is the often which is often used as a cover image by most magazines.
Table Land
     "Table Land is a level that denotes the highest point of Panchgani with a tallness of 4500 feet above ocean level. It is likewise the second-longest mountain level in Asia. It is a popular vacation spot as it offers stunning views of profound valleys and magnificent hills. It is best visited during dawn and dusk.                                                                                       Table Land is additionally known for exercises like pony riding, journeying, carousels, arcade games, and scaled-down trains. Best portrayed as a lovely wonder of nature, this level is an exceptionally famous fascination of the Mahableshwar-Panchgani locale. The base stone of this level is lofty laterite completely covered with thick foliage of smaller than normal bluebonnet grass.
What should be done at Table Land:
          From Table Land, you can have an unmistakable chance of the Rajpuri Caves and the Devil's Kitchen. The Rajpuri Caves are antiquated caverns that have fanciful references to the Mahabharat. The Devil's Kitchen likewise holds an extremely impressive reference to the Mahabharat-they say that the Pandavas remained at this very spot and prepared their dinners here when they were in banishment.                                                                                                                                  Along with the Table Land, there are two famous attractions, One Tree Hill Point and the Pandava strides. The One Tree Hill Point, as the name proposes, is the main tree that has developed on the level and lies towards the southern finish of Table Land. The Pandava footsteps are a fascinating and without a doubt intriguing fascination of this level.After completing all the touring and respecting the great view, you can enjoy a few mouth-watering bites and rewards that are accessible at the numerous stands that have camped out at this often visited level. Various sorts of chaats, cooked corn, coconut water, missal pav, pav bhaji-and so on, they got it.
Best Time To Visit Table Land: Table Land is typically charming throughout the entire year, yet here is an itemized occasional separation with temperature designs so you can design your excursion better:
November to February: Winters are not exceptionally overpowering at Table Land and the temperature ranges somewhere in the range of 10 and 32 degrees Celcius. This is an incredible opportunity to visit the level because the environment is windy and cool which is ideal for touring and outside exercises. Light woolens would do the trick for this climate.
Walk to June: The mercury begins moving at the beginning of March, yet it isn't so awful. The temperature stays between a charming 15 and 35 degrees Celcius. A light cotton dress would make the best outfit for this season.
July to October: Panchgani encounters normal to heavy rainfall every year. The lifelike model of the downpours and the hills together is absolute heaven. Be that as it may, since it isn't exceptionally advantageous to go during downpours, this is an offseason. On the off chance that you are hoping to investigate Table Land when the groups are the most slender, this is an ideal opportunity to go."
Mapro Garden
         Mapro Garden is a popular vacation destination settled in the lovely hill station of Panchgani. Mapro is short for Mahabaleshwar Products, a brand name related to flavorful organic product-based items. With vegetation surrounding, one will observe a chocolate plant, a café, a little nursery, a youngsters' play region, and a retail outlet selling Mapro products. Mapro Garden was laid out during the 1980s as an expansion of the Mapro Foods Factory which empowered guests to see the development of jams and syrups. On understanding that the clients partook in the casual air, they started serving frozen yogurt to the guests.                                                                                                                                                                              Afterward, other food things produced using natural fixings were placed on the menu, and today, it has transformed into a notable traveler objective. An amphitheater here exhibits the excursion of Mapro items, and you can likewise purchase your #1 jams and squeezes after tasting them from the retail outlet that is available here. Things to do in Mapro Garden: Looking at a little course of water is one more fascination at the Mapro Gardens. Eat-in and astounding restaurant here that offers delectable snacks, for example, french fries and wood-fired pizza Go shopping in an enormous market region committed to Mapro items. Get free Henna tattoos
Dated December 16, 2022