Top 5 Mumbai Ganpati Pandals (2023) You Must visit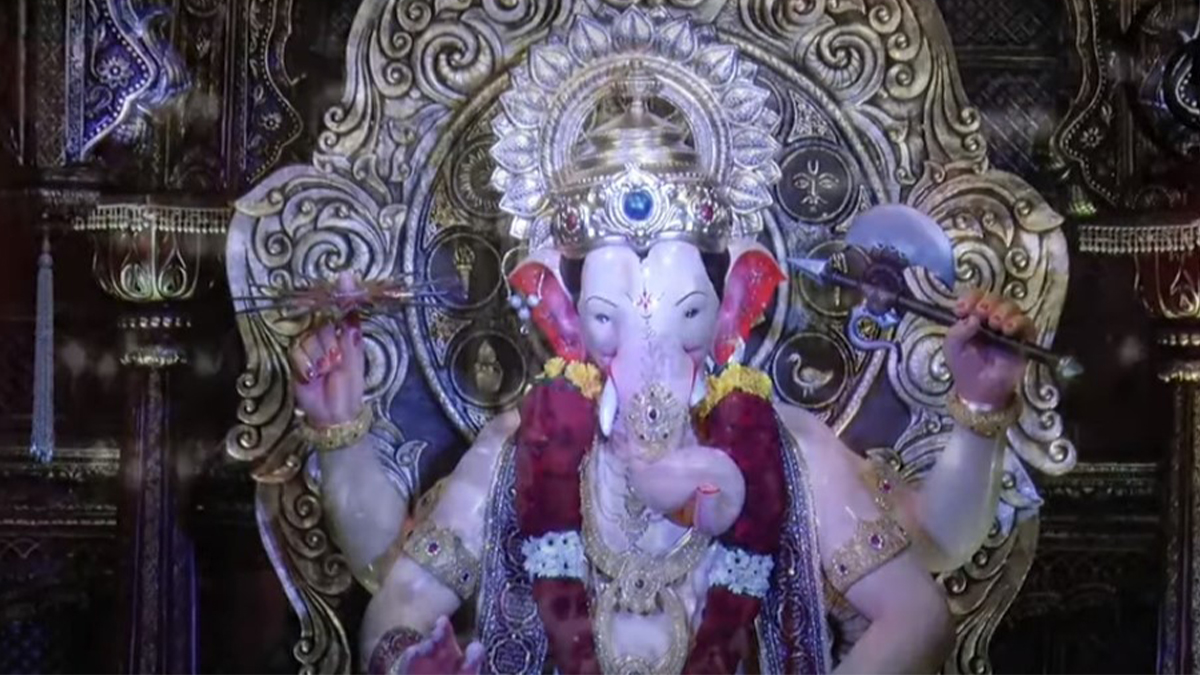 Ganesh Chaturthi is one of the most widely observed and celebrated Hindu holidays, particularly in Maharashtra. It is a ten-day celebration commemorating the birth of Lord Ganesha, the elephant-headed deity of knowledge and good fortune.
Mumbai is home to some of the world's most famous and magnificent Ganpati pandals. These pandals are embellished with multicolored lights, flowers, and other decorations. They also have large idols of Lord Ganesha, which are frequently crafted of gold, silver, or other valuable metals.
If you want to visit Mumbai for Ganesh Chaturthi, here are the top 5 Ganpati pandals to see:
Ø  Lalbaugcha Raja
Lalbaugcha Raja is one of Mumbai's most prominent and beloved Ganpati pandals. It is in the Central Mumbai neighborhood of Lalbaug. The Lalbaugcha Raja Pandal is famous for its huge Lord Ganesha image, which stands over 18 feet tall. Extensive lighting and floral arrangements are also used to embellish the pandal.
Beyond its religious significance, Lalbaugcha Raja embodies the cultural tapestry of Mumbai. It brings together people from diverse backgrounds who come to seek blessings and partake in the vibrant festivities.

Download Yatri the official Mumbai local train app

Ø  Ganesh Galli Mumbaicha Raja
Ganesh Galli Mumbaicha Raja is another prominent Ganpati pandal in Mumbai. It's in Girgaon's Ganesh Galli (Ganesh Lane). The Ganesh Galli Mumbaicha Raja Pandal is recognized for its distinct and inventive themes. Every year, the pandal is adorned with a different theme, which is frequently based on current events or popular culture.
Ø  Chinchpoklicha Chintamani
Chinchpoklicha Chintamani is one of the oldest Ganpati pandals in Mumbai. It is located in the Chinchpokli neighborhood of Central Mumbai. The Chinchpoklicha Chintamani pandal is known for its traditional and authentic decorations
Ø  GSB Seva Ganesh Mandal
GSB Seva Ganesh Mandal is one of the richest Ganpati pandals in Mumbai. It is located in the King's Circle neighborhood of Matunga. The GSB Seva Ganesh Mandal Pandal is known for its lavish decorations and gold-plated idol of Lord Ganesha.
Despite being composed of clay, grass, and natural water, this mandal is well-known for the gleaming gold and silver embellishments draped around the idol. It is adorned with 69 kgs of gold, 336 kgs of silver jewelry, and other precious objects This Bappa has a 360 crore insurance cover.
Ø  Khetwadicha Ganraj
Khetwadicha Ganraj is one of Mumbai's tallest Ganpati pandals. It is situated in the South Mumbai neighborhood of Khetwadi. The Khetwadicha Ganraj Pandal is famous for its huge Lord Ganesha statue, which stands over 40 feet tall. The pandal is also adorned with bright lights and flowers.
These are just a few of the many amazing Ganpati pandals in Mumbai. If you are visiting Mumbai during Ganesh Chaturthi, be sure to check out some of these pandals to experience the true spirit of this festival.
Additional tips from Yatri :
Ganesh Chaturthi is a very popular festival, so it is important to dress appropriately. Avoid wearing revealing clothing or shorts.

Be prepared for large crowds. The Ganpati pandals are visited by millions of people every year.

Respect the religious sentiments of the devotees. Be quiet and avoid talking loudly inside the pandals.

Take your time and enjoy the experience. The Ganpati pandals are a sight to behold.
Dated September 20, 2023