Akuri on Toast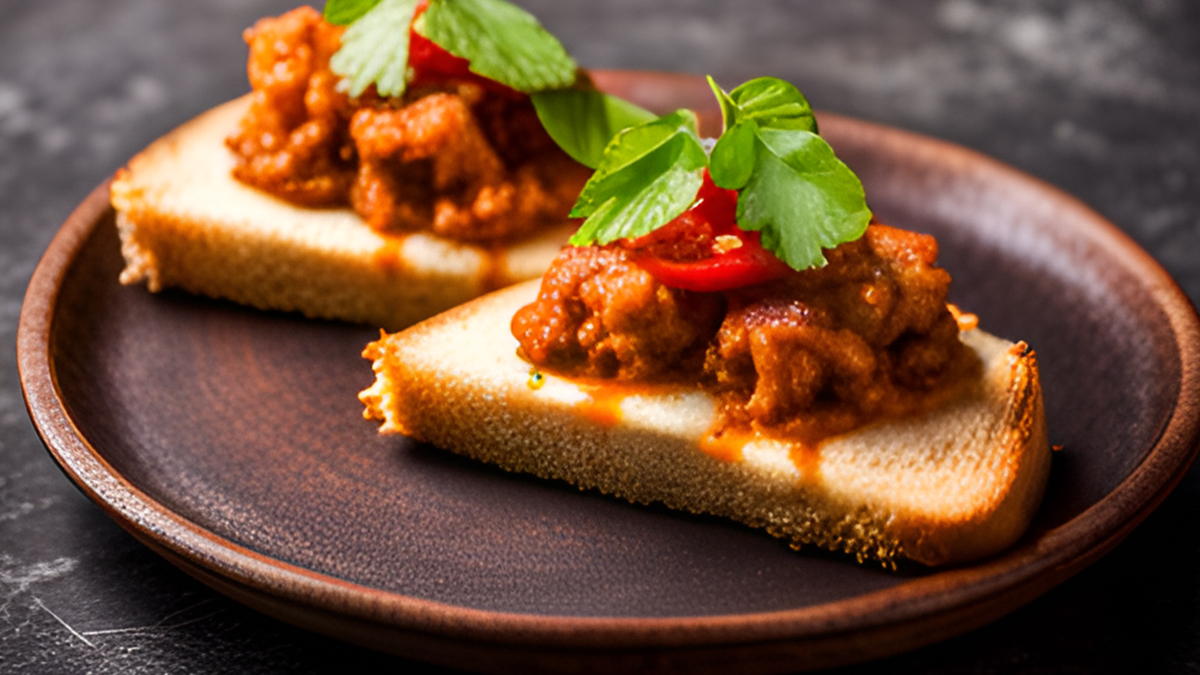 Akuri on Toast, a wonderful Mumbai specialty, has captivated the hearts and palates of both locals and visitors. The headliner of this delectable dinner is a creamy and spicy egg scramble served on perfectly toasted bread. Akuri on Toast, one of the city's well-known street meals, has earned a special place in the hearts of Mumbai residents and has made major contributions to the city's culinary culture.
The History of Akuri on Toast:
Akuri on Toast has a fascinating history that dates back to the Parsi community, an ethnic group with Persian roots that settled in India centuries ago. The Parsi people brought their unique culinary traditions to Mumbai, and Akuri was one such dish that soon gained immense popularity. Over the years, it has become a beloved breakfast and snack option for both locals and tourists.
Recipe:
4 large eggs
2 medium-sized onions, finely chopped
2 ripe tomatoes, finely chopped
2-3 green chilies, finely chopped (adjust according to your spice preference)
1/4 cup fresh coriander leaves, finely chopped
1/2 teaspoon turmeric powder
1/2 teaspoon red chili powder
1/2 teaspoon garam masala
Salt to taste
2 tablespoons vegetable oil or ghee
4 slices of bread (white or brown)
How to Server Akuri on Toast:
Akuri on Toast pairs wonderfully with a hot cup of Irani chai, another specialty of Mumbai's culinary landscape. Garnish the dish with extra coriander leaves for a burst of freshness.
Famous places in Mumbai to have Akuri on Toast
Britannia & Co., Fort
Kyani & Co., Marine Lines
Jimmy Boy, Fort
Yazdani Bakery, Fort
Ideal Corner, Fort
Dated July 27, 2023