Bhelpuri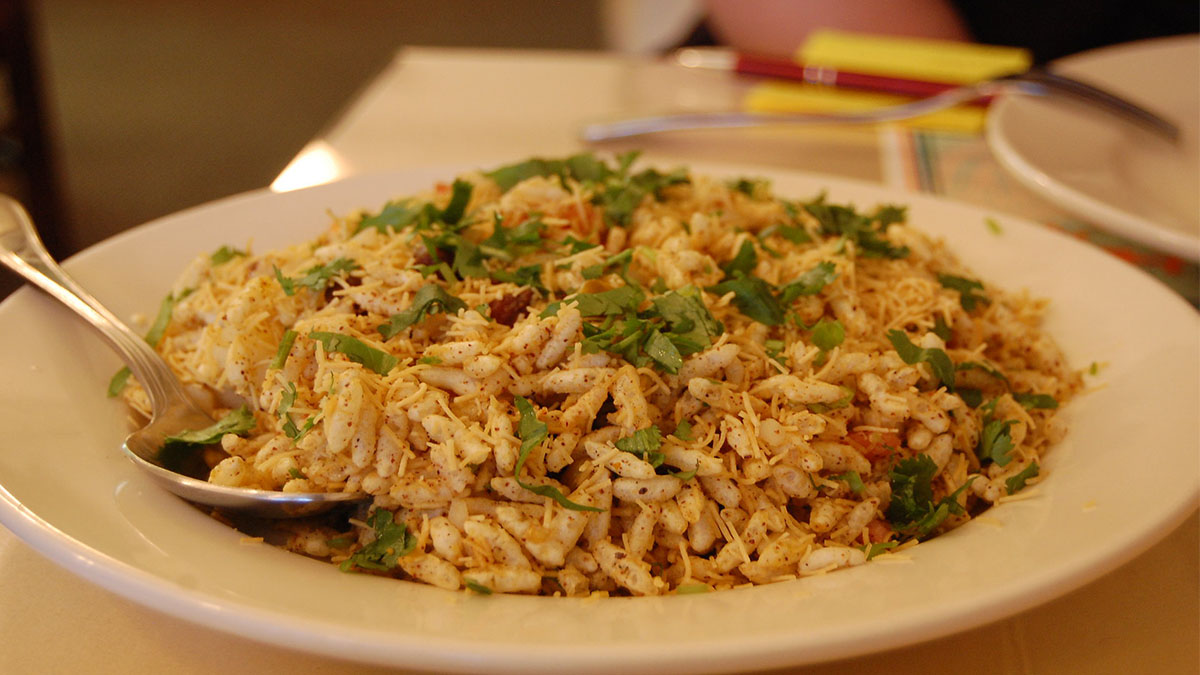 Only two of the numerous variations that chaat has gone through appear to have their roots in Mumbai. The first dish is called Bhelpuri and is a delicious mishmash of sev, puris, sweet, sour, and spicy chutneys, onions, fresh mango, and around a dozen other ingredients. It suggests that the maker is Vithal Bhelwala, a business connected to the now-defunct Vithal Family Restaurant. The second is Dahi Batata Puri, one of my top three favorites. Even though we now take it for granted, the individual who combined mung, chana, potato, chutneys, curd, and sev in a crunchy pani puri shell was clearly a culinary genius.
Wanna quickly explore other famous foods of Mumbai ? Click here !!
The most well-liked "chaat" (snack) available on Mumbai's streets is bhel. On the streets, several dishes are made using the same ingredients, including puffed rice, papdi, sev, onions, potatoes, raw mango, and sweet-and-sour chutney. Bhelpuris may be found anywhere.
Mumbai has given rise to two distinct chaat varieties that have become popular street foods. Bhelpuri, a delectable combination of sev, puris, chutneys, onions, and other ingredients, may be traced back to Vithal Bhelwala and the now-defunct Vithal Family Restaurant.
Places you can enjoy Bhelpuri
Bambai Bhel Puri, juhu
Hari Om Bhelpuri Center, Fort
Kyani Bhel Puri,Dadar
Monsoon Chaat Corner, Andheri
Sharma Bhelpuri House, Vile Parle
Dated July 10, 2023