Frankie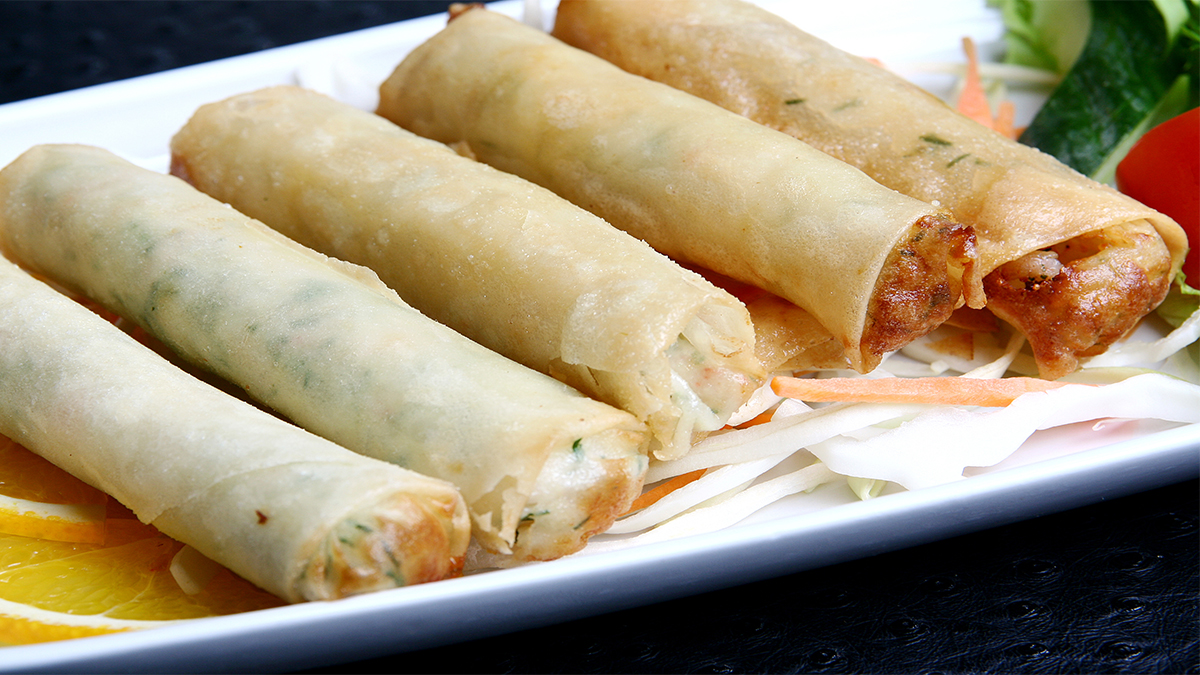 Frankie is a tasty and adaptable snack that combines the greatest parts of a wrap and a sandwich. It is made out of a soft and flaky flatbread prepared from wheat or all-purpose flour that is filled with a delightful blend of marinated and seasoned ingredients. The contents can change, providing a variety of possibilities to suit a variety of taste preferences.
Frankie's most popular fillings are delicious and seasoned chicken or delicate and fragrant paneer (Indian cottage cheese). These protein-rich alternatives are prepared with fragrant spices like cumin, coriander, and garam masala, which infuse the fillings with a delectable scent and a burst of flavors. Frankie is frequently served with a mix of crisp and refreshing vegetables to complement the flavor and texture. Thinly sliced onions, acidic tomatoes, crisp lettuce, and spicy cilantro are frequently used to give a wonderful contrast to the savory ingredients.
The inclusion of sour and spicy chutneys is a distinctive feature of Frankie. The green chutney, created from fresh mint and coriander leaves, gives the dish a refreshing bite, while the tamarind chutney offers a sweet and tangy taste profile. These savory condiments heighten Frankie's flavor, creating a memorable dining experience.
What actually distinguishes Frankie is its mobility. It is expertly rolled and neatly wrapped, making it an ideal on-the-go snack. Frankie is the ideal choice for a fulfilling and savory dinner, whether you're exploring Mumbai's colorful streets or having a fast break during a hectic day.
Best Places to have Frankie in Mumbai
Tibbs Frankie, Colaba Causeway
Bademiya, Colaba
Ayub's, Churchgate station
Amar Juice Centre, Juhu
Bade Miyaan Frankie, Andheri West 
Dated July 12, 2023