Kebabs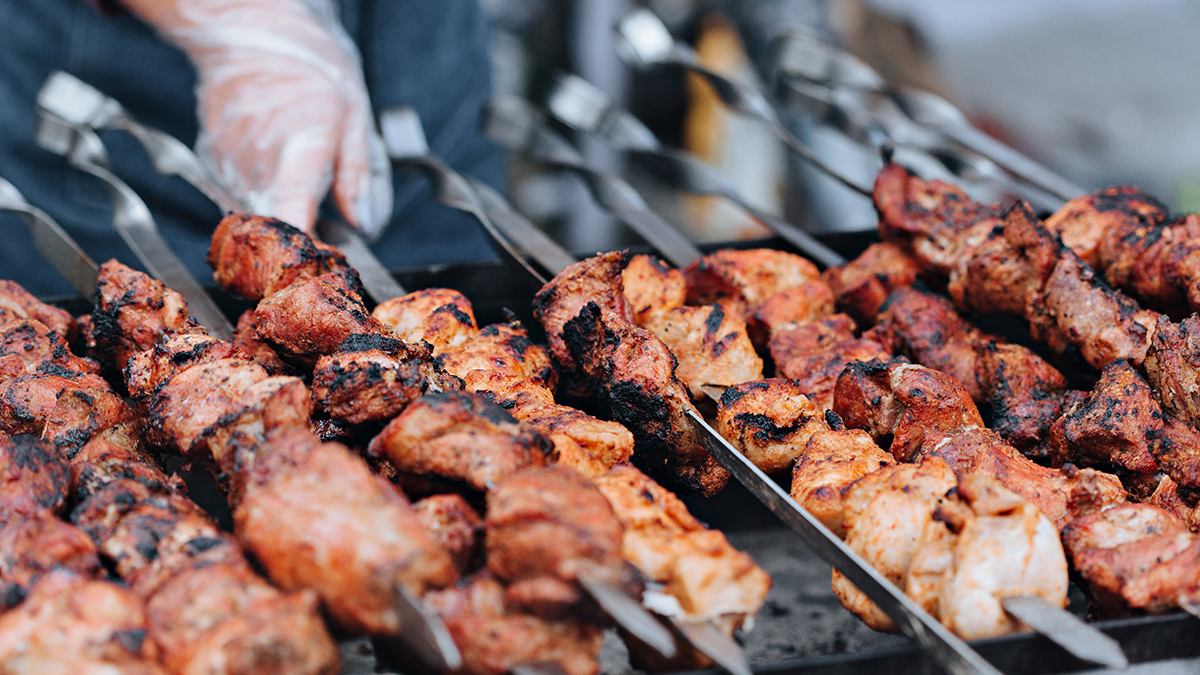 Mumbai, recognized as a melting pot of many cultures, also has a bustling and delectable cuisine scene. Kebabs have a distinct position among the many gastronomic delicacies. Marinated in a combination of aromatic spices, these delicious grilled or skewered morsels of meat or vegetables delight taste senses and leave a lasting impression. In this post, we delve into the world of kebabs in Mumbai, learning about the tastes, history, and most popular places to indulge in this gourmet delicacy.
Seekh Kebab: 
A delicious delicacy with a smokey flavor and juicy texture. These kebabs are skewered flawlessly and made with finely minced meat, a fragrant spice combination, and neatly skewered. Seekh Kebabs, along with mint chutney and fluffy buttery naan bread, provide a fantastic culinary experience that will leave you wanting more. Discover the appeal of Seekh Kebabs and go on a culinary trip that will leave you speechless.
Boti Kebab:
Boti Kebabs, also known as Tikka Kebabs, are a meat lover's dream. To make a supple and tasty kebab, chunks of succulent marinated meat, such as chicken, mutton, or cattle, are grilled or roasted. The marinade, which is often a combination of yogurt, spices, and herbs, lends a deep flavor to the meat, making it a favorite option among kebab fans.
Vegetarian kebabs:
Mumbai's cuisine scene is renowned for its excellent vegetarian kebabs. The city offers a wide variety of vegetarian kebabs to suit all preferences, from the classic Hara Bhara Kebab made with spinach and green vegetables to the delicious Paneer Tikka Kebab made with seasoned cottage cheese.
Best Places to Savor Kebabs in Mumbai
Bademiya, Colaba
Kakori House, Bandra
Persian Darbar, Byculla
The Great Kabab Factory, Navi Mumbai
Dated July 17, 2023