Escaping to Lavasa a modern hill retreat in maharashtra's lap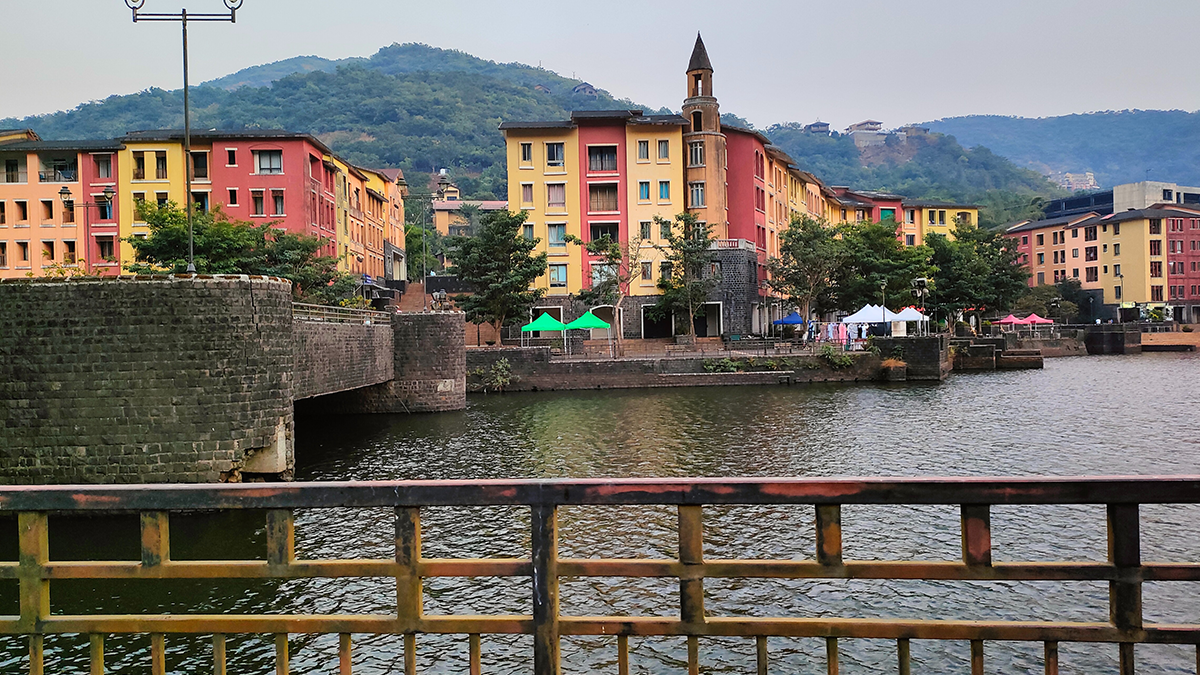 About: 
          Lavasa is a privately developed hill city in Maharashtra near Pune. This contemporary hill station is a pleasant getaway for all of its guests and provides a lot to its tourists, including breathtaking scenery and an incredibly well-developed infrastructure that includes hotels, resorts, educational institutions, malls, residential property, IT firms, and so on. Lavasa is becoming increasingly popular among people seeking a brief respite from the stresses of modern life. Given its position in the middle of green hills, it is undeniably a leisurely holiday destination. Lavasa City in Maharashtra's Western Ghats enchants visitors with its picturesque surroundings. The Mose Valley is near Pune.
How to reach:
          Lavasa, being a burgeoning and planned tourist destination, is well connected by road to the rest of India. Regular bus and taxi services are provided for the city of Lavasa. There are, however, no direct train or plane links to Lavasa. The nearest railway station is 29 kilometers away at Lonavala. Pune Airport, which is 67.9 kilometers distant, is the closest airport to Lavasa. Furthermore, considering Lavasa is still around 45 kilometers from the main Pune city, having your own mobility would be preferable. You may either use a car rental company or bring your own vehicle. Because Lavasa is located on the way to the famed Mulshi Dam, the road conditions are great for riding or driving.
Download Yatri the official Mumbai local train app
Best time to visit:
          Lavasa has peaceful and beautiful weather all year due to its location at a height of around 2000–3000 sq ft above sea level. The best time to visit Lavasa, though, is between September and March. The city has considerable rains throughout the monsoon season, with a cool wind blowing, creating an incredibly pleasant atmosphere. Thus, the winters and monsoons are good times to visit Lavasa.
Sightseeing in Lavasa:
           Lavasa is a well-planned hill station located 65 kilometers from Pune at a height of 3,000 feet above sea level. Its breathtaking natural beauty is a visual treat. This Maharashtra government megaproject has already been declared a tourism hotspot, with a projected 20 lakh visitors each year. Lavasa is a great weekend retreat from Pune and Mumbai.
The best part about Lavasa is its year-round temperate climate. As a result, it is a popular tourist destination all year. The pleasant weather increases the visitor experience significantly.
Lakeside Promenade:
           In the privately built city of Lavasa near Pune in the Western Ghats, Lakeside Promenade is a popular tourist destination. There are several restaurants and dining alternatives along the promenade. It makes sailing easier as well. The area is also great for walking around or cycling.
Bamboosa:
            Lavasa's Bamboosa is a cultural hub emphasizing the value and applicability of bamboo goods. It is a project to market bamboo goods and, at the same time, give rural inhabitants work because the hill station is surrounded by woods rich in bamboo trees. Visitors may see the manufacturing process at the craft factory.
Temghar Dam:
            Temghar Dam is a sizable dam constructed on the Muthu River 40 kilometers from Pune. The Temghar reservoir and the city are both visible from the dam, which is a significant source of water supply for the city. Both visitors and locals enjoy picnicking at the picturesque location.
Dated August 10, 2023