Modak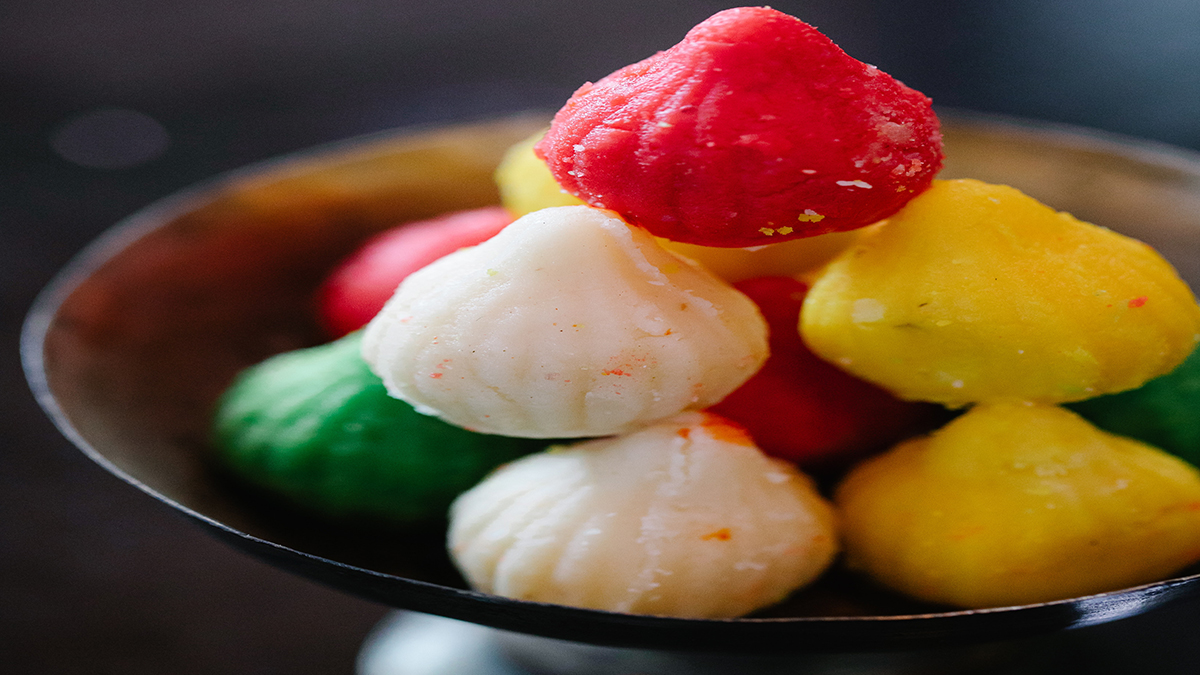 Modak is said to be Lord Ganesha's favorite sweet, and followers serve it with great reverence and devotion in order to get his blessings and bring success into their life. Allow us to transport you to the enticing realm of Modak, where culinary creativity meets spiritual importance.
A beautiful mix of tastes and textures sits at the heart of Modak. Everything starts with the careful production of a soft and flexible dough, which is formed by kneading wheat flour with milk or water. This dough is the delicate outer coating that tenderly encases the sweet filling, adding a wonderful texture to each bite.
The magic actually begins with the filling of Modak. Grated coconut, sugar or jaggery, and an amazing potpourri of fragrant components such as cardamom powder, nutmeg, or chopped dried fruits blend well. This delectable concoction is painstakingly nested into the dough, expertly molding the Modak into an exquisite teardrop shape.
Modak provides a variety of culinary styles, each with its own attraction. The traditional procedure is steaming the Modak until it is perfectly cooked. The outer covering morphs into a soft and fluffy texture as delicate wisps of steam wrap the dumplings, revealing the delightful and aromatic filling within. As the delicate dough blends effortlessly with the rich coconut filling, each mouthful becomes a celebration of texture.
Best place to have Modak in Mumbai
Modakam, Prabhadevi
Panshikar, Dadar
Aaswad, Dadar
MM Mithaiwala, Malad
New Karachi Sweets, Khar
Dated July 12, 2023