The Best Way to Find Local Train Running Status and Time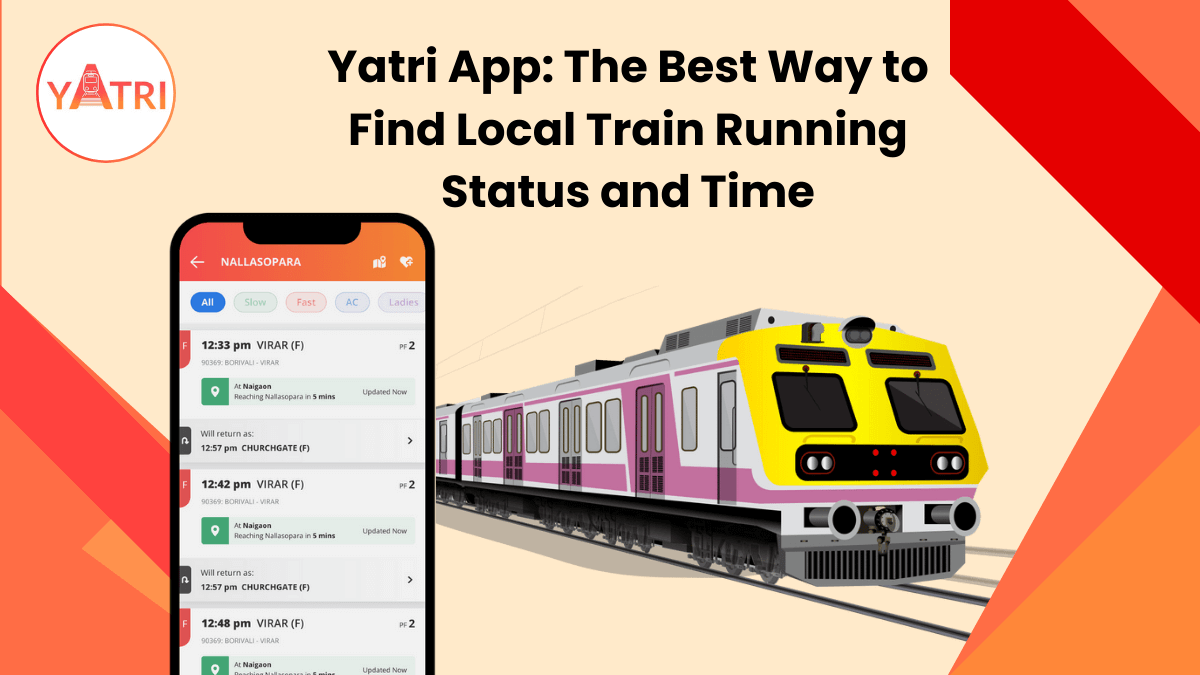 Travelling in the Mumbai Locals has always been a routine for commuters. In addition, if you're someone who values time a lot and would not want to get bogged down in unforeseen updates, the Yatri Railways app is a fantastic tool
Having trouble accessing Railway Information?
This is an app by the Indian Railways that has all the information you will ever need to plan a convenient trip that fits your schedule. YATRI Railways has access to databases of information about trains, their schedules, and their current status, which is updated in real-time. It is available on both Android and iOS through their respective app stores
The app extends its features to trains and travel available to all major cities across the country. If you want to access your live local train timetable, it is only a click away. The menu is fairly easy to navigate and will allow you to find the train and the timetable you're looking for very quickly. The same information will take multiple searches on the internet and sometimes multiple calls to the railway's helpline, which are considerably slower
The app also has an advanced GPS tracking system that lets you get information about your train's current location at all times. This is a very handy feature, as you're no longer left in anticipation as to whether or not the train will be on time. The app itself gives you an estimated time of arrival based on the train's current location, not the train's designated arrival time.
Comprehensive Service Coverage While Travelling
Apart from information regarding train timings and status, the Yatri app also has access to many essential services. It provides information about all the railway's services and emergency services, both local and general. You can access all this information from within the app itself. It also provides an option to get in contact with the closest medical professional by entering information about your current location or your train
In interest to the vibrant and extensive features it offers, the Yatri Railway App also reads constant real-time updates about any delays or cancellations that occur. This train timetable app download is definitely worth it and will provide you with a lot more features and act as more of a travel companion than a simple app on your phone.
Dated August 8, 2023