The Ultimate Local Mumbai Train Map for Tourists and Locals Alike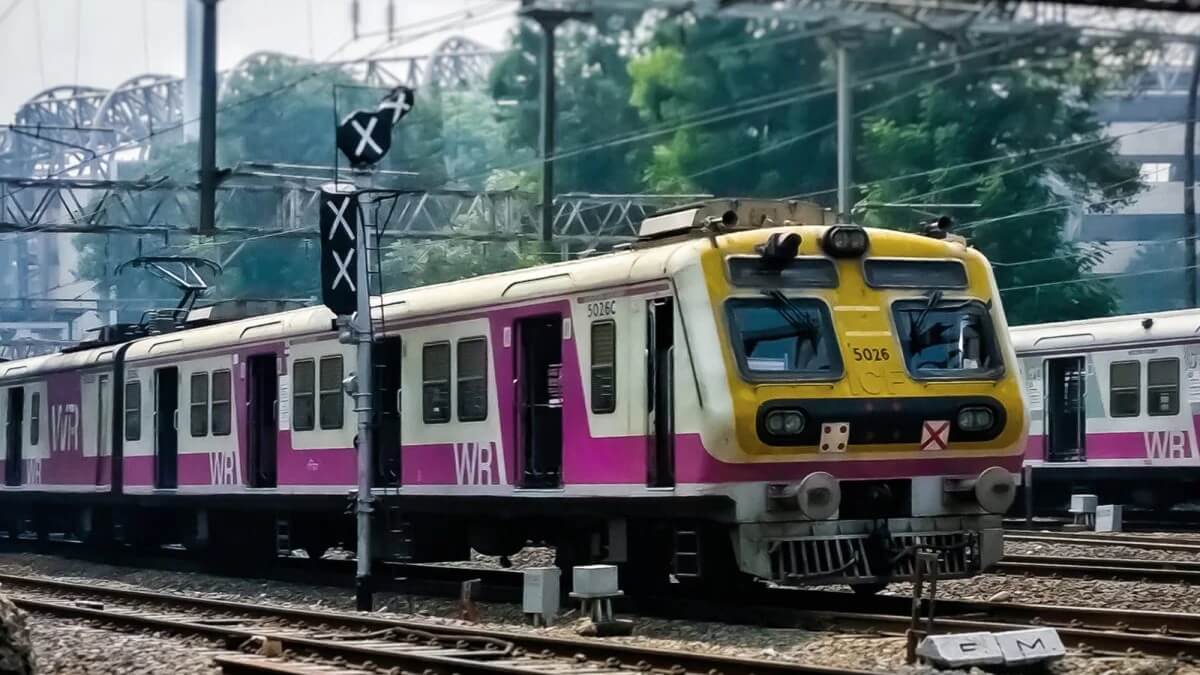 Navigating Mumbai's local train system can be overwhelming, especially for tourists. But fear not, this comprehensive train map is here to help. Whether you're a local or a visitor, this guide will ensure you never get lost on Mumbai's trains again. Download it today and explore the city with ease.
Understanding Mumbai's Train System.
Mumbai's local train system is the lifeline of the city, connecting millions of people every day. With three main lines - Western, Central, and Harbour - and numerous stations, it can be overwhelming for newcomers to navigate. However, with this comprehensive train map, you can easily understand the system and plan your journey with ease. From Churchgate to Virar, CST to Kalyan, this map covers it all.
Navigating the Map: Key Features and Symbols.
To make the most of the Ultimate Local Mumbai Train Map, it's important to understand the key features and symbols. The map is color-coded to represent the three main lines - Western (green), Central (red), and Harbour (blue). Each station is marked with a circle, and the name of the station is written in both English and Marathi. The map also includes 
A quick navigation system, which lets the user locate his stations within seconds using the box grid. We have introduced grid system in a different way. Its slightly modified in comparison to the traditional grid which has alpha-numeric coordinates. This consideration was from our study of most Indians who are not accustomed to criss-cross alpha numeric grid, excluding people who have travelled abroad where the criss-cross alpha numeric grid is very common.
We have included shuttle express way which runs from Vasai to Roha.
Clear distinction between Fast and Slow local stops which few maps don't provide.
Pleasant and appealing visual appearance where beauty is functional.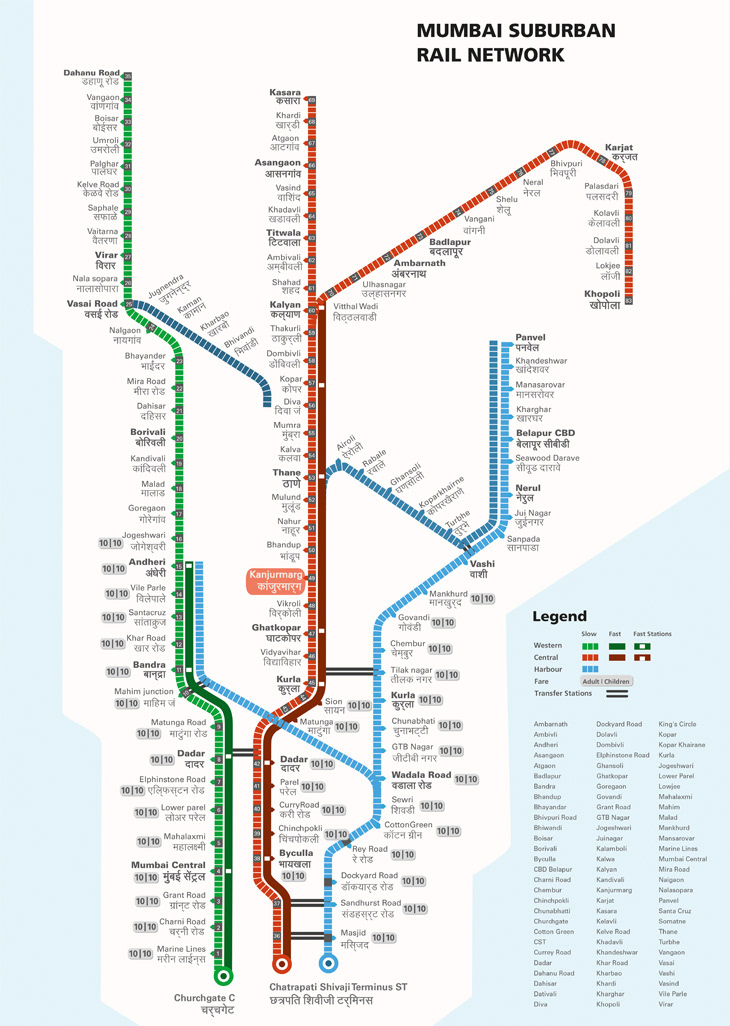 Tips for Riding the Local Trains in Mumbai.
Riding the local trains in Mumbai can be a daunting experience, especially for tourists. Here are some tips to make your journey smoother:
Avoid peak hours if possible, as trains can get extremely crowded.
Purchase a smart card to avoid the hassle of buying tickets every time you travel.
Keep your belongings close to you and be aware of pickpockets.
Board the ladies' compartment if you're a woman, as it's less crowded and safer.
Don't hesitate to ask for help or directions from fellow passengers or station staff.
Here are some more travel hacks to travel in Mumbai Local trains like a pro.
Dated May 26, 2023