Train Alert Feature: Set Alarm For Train Before The Journey Via Yatri App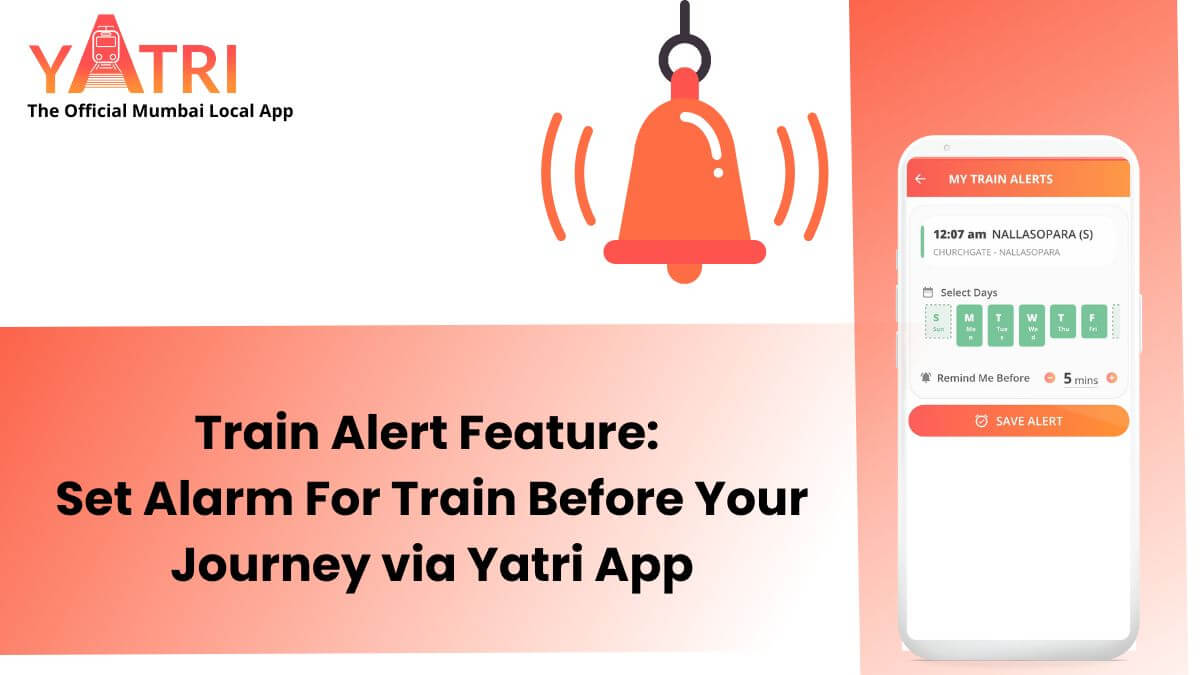 Travelling in trains is a daily habit for most people residing in Mumbai as it is the most cost-efficient way to commute. While travelling in trains is the most lucrative option, it is not hassle-free. Keeping up with the Mumbai suburban railway schedules and not knowing about the delays in the train can create a lot of stressful situations for you. Work or vacation, you will always have more important things to focus on rather than keeping up with your train schedules. You can avoid all the trouble and time it takes to manage travelling in trains in Mumbai by downloading the Yatri App.
Designed with the purpose of taking the strain of using trains away from people, the Yatri App has a variety of features that make sure you are well informed about your train schedules and much more.
Not only does the Yatri App provide real-time updates regarding the train schedules, but you can also set alerts in this app. You can set how many minutes or hours before the arrival of the train at a particular station would you like to be notified of. In addition to alerts, it also provides real-time updates regarding any delay in the arrival of the trains with the minutes or hours of delay and the expected time of arrival. You can also configure on which days of the week you want alerts or reminders.
The Yatri App also provides updates regarding new railway policies, availability of amenities and railway station services, station wise. If you're travelling with an elderly, disabled or medical patient, you can view and book E - cart facilities like battery-operated platform cars at the mainline stations by central railways. You can also Ebook buggy services through it. The Yatri App helps in accessing railway medical-related emergency and SOS services via the contact details mentioned in the app.
Travelling in trains in Mumbai is now available at your fingertips using the Yatri App.Ithas integrated live locations of the trains with train alerts to help you plan your schedules and save a lot of time. It is extremely easy and simple to use and the user-friendly interface helps you navigate through it very smoothly.
Dated July 28, 2023